Kirtan from the Heart with Audrey Sarquilla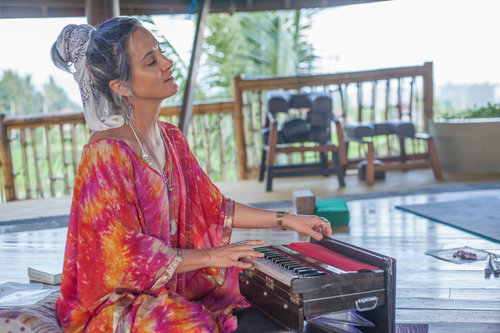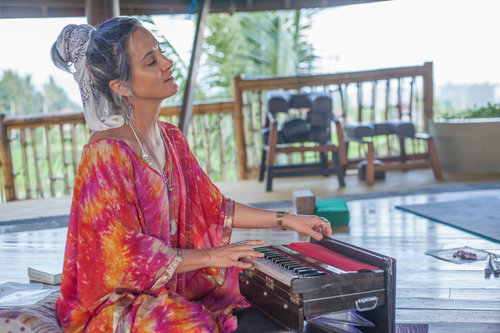 Kirtan from the Heart with Audrey Sarquilla
2019 | November 20 & 27 | 18:30 - 20:00
KIRTAN FROM THE HEART
"Kirtan is a means of finding our way back to the core of our Being, to our heart, and to our connection with each other."
– Ragani
Kirtan is a very special kind of music. Based on ancient chants, it has the ability to quiet the mind if listened to with intention. Everyone experiences Kirtan differently, though you can think of it as a sing-along. Singing is the heart of Kirtan, except no one actually cares what you sound like!
At a Kirtan, all voices merge together to become One Voice. Because Kirtan has roots in India, many of the songs are sung in Sanskrit. You can be completely immersed in the sound, with no words to distract the mind. The magic of the chants then carries you within.
DATES
2019 | November 20 & 27 | 18:30 - 20:00
ABOUT AUDREY
The First time Audrey played her harmonium tears streamed down her face and she felt her Beloved Kuan Yin by her side. At that moment, her teacher confirmed; "You've found your Divine instrument."
Audrey shares the same love and devotion with her students she learned from her teacher. She's traveled to India pilgrimaging to sacred sites and receiving transmissions from Masters living on the Ganges, enabling her to go deeper into her Awakening with Bhakti and Tantra Yoga. Her Kirtan's are accessible to all, steeped in devotion and sprinkled with humor.
Audrey's love of chanting encourages others to open their hearts and awaken their voices to share their love and truth with the world. We are all in this together!