A FEW SPOTS LEFT
- Yoga Teacher Training, this May 20
more info below!

---
SOLD OUT
- Raw Chef Training, join our next session more info below!

---
MONTH OF APRIL
- opening phase special
ALL classes only



50,000rp
(at our Yoga Studio in Ubud)
more info below!
---
In this issue:
• Opening of our

Yoga Studio
in April
•
May 20 - June 17
Level I, Yoga Teacher Training
• 100
Yogis rocked
the nightclub
•
Raw Recipe:
Ben's awesome Cleansing
SeaVeg
Salad
• Nancy Foss our
Life Coach
•
Fasting tip:
Nancy's tip for
April
---
Level I, 300+ hours
May 20 - June 17
October 14 - November 11
Level II, 500 hour modules
July 20 - August 3
Kids, Prenatal, Therapeutic Yoga
November 16-November 30
Sequencing Vinyasa

for more information, click here
---
May 17 - June 17 (sold)
October 11 - November 11

for more information, click here

---
Ben's awesome Cleansing SeaVeg Salad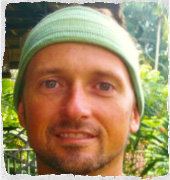 The passionate Ben Richards will be gifting us with his incredible organic, raw food culinary creations during the upcoming Radiantly Alive Yoga Teacher Trainings. One of his specialties (below) is one of our favorites!
1 of each organic vege:
Beetroot
Carrot
Daikon radish
Celery
Sweet potato - 150gms
Butternut pumpkin - 150gms
Dulse flakes - as much as you like
Arame (soaked for 20mns & drained) as much as you like

Dressing:
30mls freshly squeezed oj
30mls olive oil
30mls filtered water
30mls apple cider vinegar
15mls namashoyu
1/2tspn white miso
Dropper full fulvic acid
1 raw nori sheet
1tspn chlorella powder
Blend well.

Method:
Using the 2nd gauge of your mandolin slicer, julienne the veges & add to a mixing bowl. Add sea veges. Then add the blended dressing (to taste) & mix well gently massaging into veges & serve on aflat plate. Sprinkle with sesame seeds to garnish & enjoy. Raisins go well with this dish also!

---
"If the doors of perception were cleansed every thing would appear to man as it is, Infinite. For man has closed himself up, till he sees all things thro' narrow chinks of his cavern."
― William Blake (1757-1827), The Marriage of Heaven and Hell
"The best of all medicines is resting and fasting."
― Benjamin Franklin (1706-1790)
---
To All our Old friends and New friends,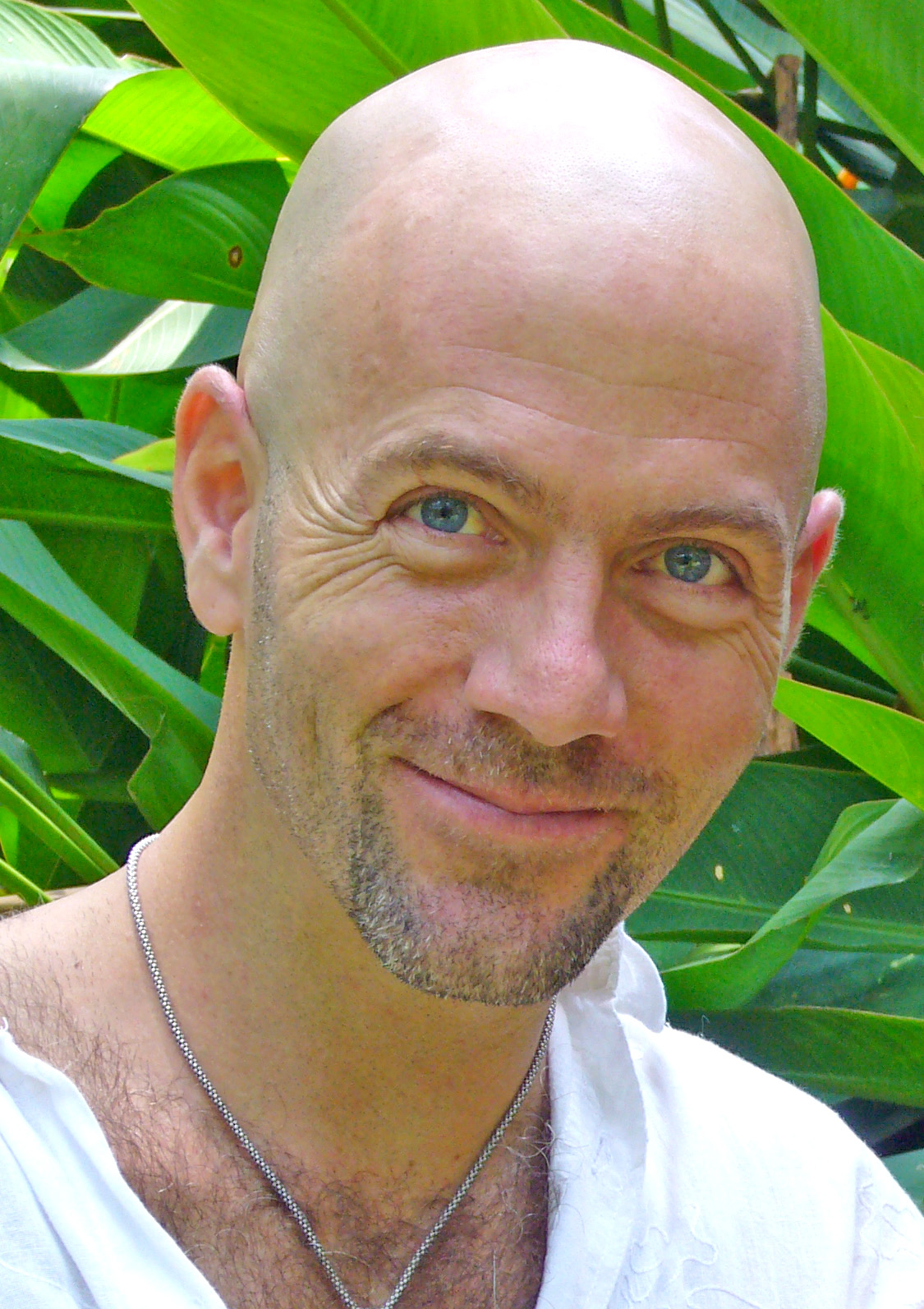 Spring is here! The time of rebirth and renewal. For the month of April at Radiantly Alive we are focusing on Spring cleaning - even though for those of us in the Southern Hemisphere it's the beginning of autumn - and we all know that it's a natural time to clean. Equinoxes (which every one you just experienced) is a naturally conducive time to clean out (ourselves as well as our environment).



We're happy and excited to welcome Nancy Foss to our

Radiantly Alive family

. Nancy brings her many years of experience in holistic health, nutrition and colon hydrotherapy to assist in our new studio. Below you'll find her tips on fasting, one of the simplest, yet most powerful ways to aid our radiant health. It's amazing what our bodies can do to help themselves with the right assistance.

Thank you for joining us as we all become more Radiantly Alive.

In love and service,
Daniel
---
Our Yoga Studio is opening in April!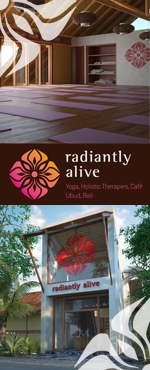 At Radiantly Alive Yoga Studio we educate, inspire and uplift in our brand new, eco-hip facility, custom-designed to help you fulfill your yogic essence.

With two gorgeous, dedicated shalas (yoga rooms), you'll experience top quality instruction in a variety of styles: Radiantly Alive Yoga, vinyasa, Ashtanga, restorative, dance, Iyengar, Yin, Anusara and Acro Yoga.

In our café enjoy healthy foods, premium teas and our legendary Radiantly Alive raw chocolate. Replenish and reenergize your body while communing with like-minded souls from around the world.

Our holistic therapies offer you powerful assistance to cleanse and heal: colon hydrotherapy, cranial sacral, deep tissue and acupuncture.
for more information, click here
---
Yoga Teacher Training and Intensives

Join Radiantly Alive in the lush tropics of Bali, where the world's leading teachers in Ashtanga, Iyengar, Vinyasa and more combine ancient wisdom in a contemporary context - guiding you to inspiration, education and liberation.
Breathe, sweat and transform with Daniel Aaron and 2012 guest faculty including:
• Govinda Kai
• Joshua Michaell
• Alanna Kaivalya
• Kino McGregor
• Philip Urso
• Simon Borg-Olivier
• Edo and Jo
• Edward Clark
• Chris Kummer
• Sayuri Tanaka
• Olop Arpipi
• Jennifer Wolfe
• Raghunath Cappo
Discover how you share yoga, by learning what's come before you. The 300-hour Level One Course and 500-hour Level Two Modules (Yoga Alliance certified) present a phenomenal comprehensive curriculum….from challenging asana to enlightening philosophy, uplifting live music to divine, healthy chocolate – every top quality component selected to enhance our ultimate, international yogic community.
Whether you are already teaching, about to begin or are new to the benefits of yoga, waking up to who you really are not only frees you to live the life you always knew was possible - it also frees others.

for more information, click here
---
100 yogis rocked a nightclub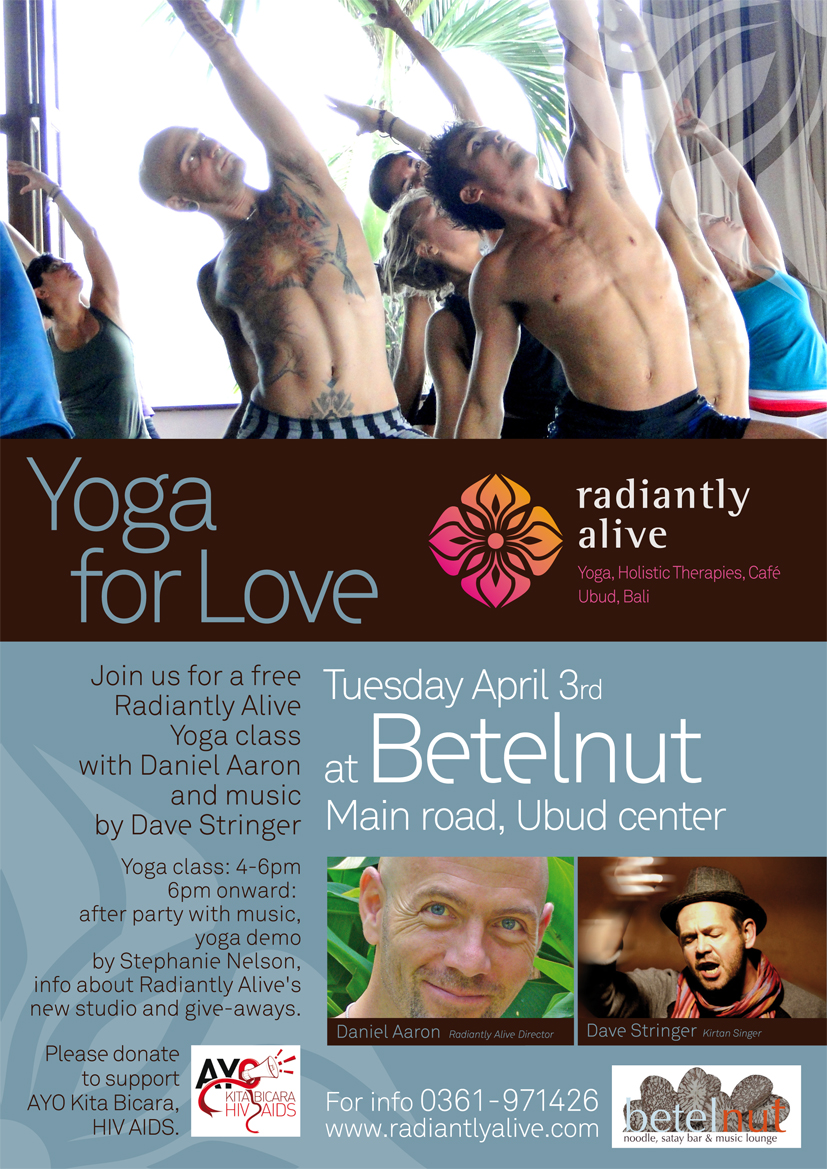 Yoga "is" Love as demonstrated by the 100+ people in the Ubud community who gathered at Betelnut on Tuesday April 3rd for "Yoga For Love." This Radiantly Alive yoga class fundraiser for AYO Kita Bicara HIV AIDS was a joyful celebration of unconditional love, surrender and compassion. Daniel Aarron, RA's founder and director, led the 2 hour vinyasa yoga class weaving his creative sequencing and powerful themes into the lyrical story of Hanuman and his love and devotion for his parents, Rama and Sita. The yoga class was accompanied by our good friend, Dave Stringer and his kirtan group. The internationally revered musician merged his music with Daniel's inspirational teaching style to elevate the power of ecstatic devotion to a higher level.
Following the yoga class RA's Tom Lang and Janet Nicol MC'd a raffle give-away with vouchers and items generously donated by Alchemy, We'Ar and Radiantly Alive. Attendees were refreshed with coconut juice and entertained with a slide show of Radiantly Alive's popular teacher trainings and new studio developments. Stephanie Nelson our featured Ashtanga teacher wowed the audience with an impressive and elegant Ashtanga yoga demonstration. Stephanie is one of the many world-class teachers who'll be part of the Radiantly Alive team at our new Studio in the heart of Ubud.
Radiantly Alive would like to express deep gratitude to Betelnut for donating the space for this community event, all local business who contributed to the raffle, Dave Stringer and his group for their amazing energy, and the Radiantly Alive team that worked hard to make this event happen. Finally a big thank you to the Ubud community for turning out to join us and contributing to AYO Kita Bicara HIV AIDS. With the power of love we can make a difference and help in the education and prevention of this disease in our community.
---

UPLIFTMENT for the Soul - Nancy Foss

From Intuitive Healings, to Colonics, to Access Consciousness, to Life Coaching, Nancy believes that life is love and healing, and consciousness is our birthright. How much FUN can we have? Nancy believes in self-empowered living. Nancy has the ability to help people to finding their authentic self through workshops and other healing modalities.

FASTING-A GREAT WAY TO CLEANSE
Some possible ideas to fast when you are feeling the need:
We all know that everyone's body has different needs, so take this information and listen to your own body. Many people have shared with me that they like to fast every 3 to 5 months.
1. To remove dead skin cells, begin the day with a thorough dry body brushing.
2. First liquid of the day drink hot lemon water.
3. Either follow with an at home enema or try a colonic.
4. Mid-morning, try some fresh squeezed fruit juice.
5. Now be sure to create a day filled with ease, joy and laughter as much as possible.
6. Mid-afternoon, add some joy with a glass of freshly squeezed vegetable juice.
7. Throughout the day, check in with your body. You could ask it, do you require something? Perhaps it's yoga, meditation or a walk in nature.
8. You could ask your body; do you need something else? Perhaps a nap is appropriate. Ask: would you like to be touched? A massage could begin to soothe the cleansing sensations taking place.
9. Now the body is ready to receive more information. A soothing bath, steam or shower will nurture and help you to feel more connected to your body.
10. Follow the body treatment with another glass of fruit or vegetable juice.
11. Connection and communion with yourself will keep your daily flowing. By dinnertime, seek the outdoors, drink something warm and inviting, or sit in you favorite spot and journal.
12. Prepare yourself for an early bedtime and an excellent night's sleep. As you begin to fall asleep, thank your body for it's first day of cleansing.
How many days you fast is up to you. Ask your body. Fasting has a plethora of benefits. Check it out and perhaps you will be changing your life, your patterns and your old belief systems.
Created by me, achieved by you.

Much Love
Nancy, Radiantly Alive Life Coach